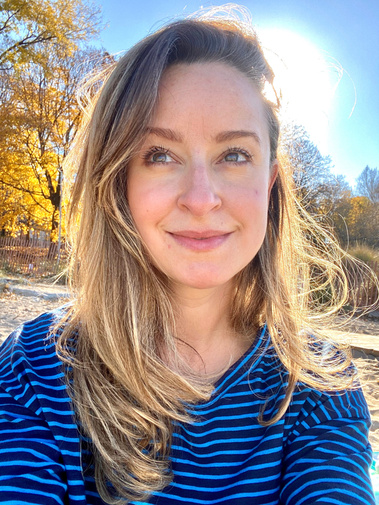 BIO
¡Hola! I'm María del Mar Cuadra, a food stylist, art director, and cookbook author. My work includes print commercial and editorial, cookbooks, TV commercials, and packaging. I came to food via film, photography, and fashion publishing. These diverse visual influences, as well as a keen interest in consuming both food and words, drive my styling aesthetic to be elegant but lush, always with a notion of storytelling.
I hold a B.S. in film production from Northwestern University, and graduated top of my class at the French Culinary Institute (now the International Culinary Center). In my salad days I worked at Lucky, Vogue, and America's Test Kitchen.

I've been in the U.S. for about 20 years, but I'm nicaragüense to the core — I can't go for long without my gallo pinto and tortillas, palm trees, and a chisme from my mama!
I'm the author of Winter Cocktails , Summer Cocktails (Quirk Books/Random House), and The Quinoa [Keen-Wah] Cookbook (HarperWave).
¡Seguime en Instagram! @mdm_foodstylist
"Soy puro pinolero, ¡Nicaragüense por gracia de Dios!"
SELECTED CLIENTS
Burger King, Cracker Barrel, Goodles, Harper Collins, Healthy Choice, Kellogg's, Kerrygold, KFC, Kraft Heinz, McDonald's, Morningstar Farms, Oscar Mayer, Sargento, Subway, Tyson
PHOTOGRAPHY CREDITS
Evi Abeler, Kelly Allison, Ryan Benji, Julie Bidwell, Aaron Cameron Muntz, Maren Caruso, Zach DeSart, Ben Fink, Nicole Franzen, Alice Gao, Sheri Giblin, Dan Goldberg, Aaron Graubart, William Hereford, Michael Indresano, Eric Johnson, Jeff Kauck, Joe Keller, Brian Kennedy, Sarah Kerens, Kang Kim, Joe Pellegrini, Jake Potts, Travis Rathbone, Jack Richmond, Heath Robbins, Jim Scherer, Kevin Smith, Tara Striano, Greg Stroube, Kristin Teig, We Are the Rhoads, Floria Sigismondi, Sharon White, Brian Wright, Dasha Wright, Lucas Zarebinski